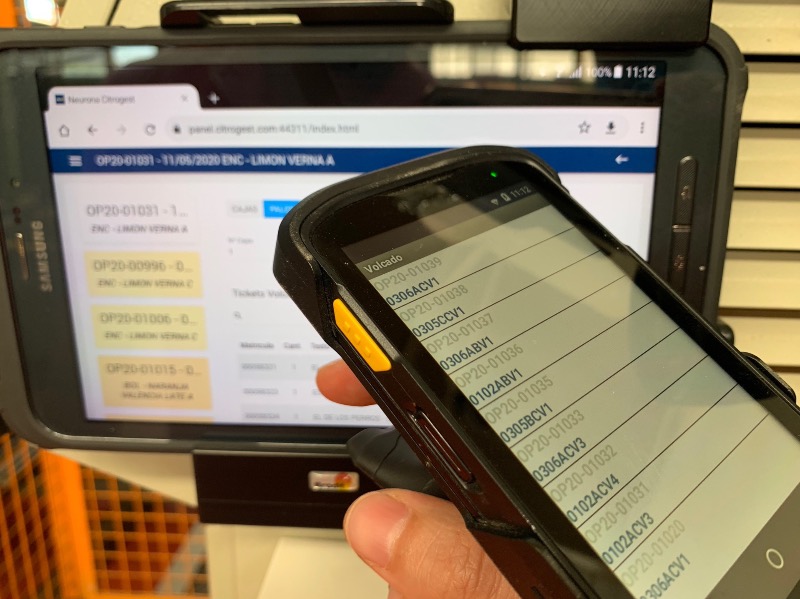 From digitalization to digital transformation in the agri-food sector
Digitalization is not the same as digital transformation. Few companies today are unaware of the former, while not so many are actually involved with the latter. The conversion to electronic formats of files, documents or programmes is now practically commonplace in any business or company, but it is far from the true vocation of change and revolution in the protocols, times, efficiency and therefore, general enhancement of the results that the digital transformation implies.
GAMBÍN is committed to continuous improvement in all its areas and operations. The organization is committed to the implementation of projects based on the company's digital strategy, advocating for customization to be aligned with the company's way of working and "know how" while establishing a framework for growth and business continuity in the IT field.
For this reason, the company has been immersed for some time now in the implementation of a profound change that has a positive impact on our relations with employees, suppliers, collaborators and customers. To do so, we have a large and solid Systems Department that is responsible not only for management (organization and department management, IT Master Plan, management and negotiation with suppliers, etc.) and user support, but also for the analysis and evolutionary development of projects.
GAMBIN's Information System is based on the verticalization of its ERP, and this in turn is integrated with different specific systems of the different company areas such as production, marketing or logistics. All this is complemented with Business Intelligence tools for the exploitation of information. The integration of the different systems of the organization is a key pillar for the digital transformation of the company and the global decision making process.
In a traditional sector such as the agri-food industry, where technology plays an important role and industry is constantly evolving, companies are undergoing a transformation. GAMBÍN is working towards achieving progress in such differentiating aspects as these:
Depth of data analysis
Increased internal communication and collaboration
To increase its adaptive capacity
To promote the organization's culture of growth
The work of the Systems Department team and the areas involved is reinforced by the selection of leading brands in the IT sector, which provide the reliability and business continuity needed, without losing the flexibility that allows adaptation to the peculiarities of the sector and the optimization of processes.