COMPANY
We are growers of authentic citrus from Spain. The quality of GAMBÍN fruits is not by chance. Their colour, scent and flavour make our oranges, tangerines and lemons unique.

Our farms in Alicante are the result of their privileged location, combined with our expertise, which blends ancestral procedures with the most cutting-edge industrial techniques, from where we export to the whole world.
From the field to the markets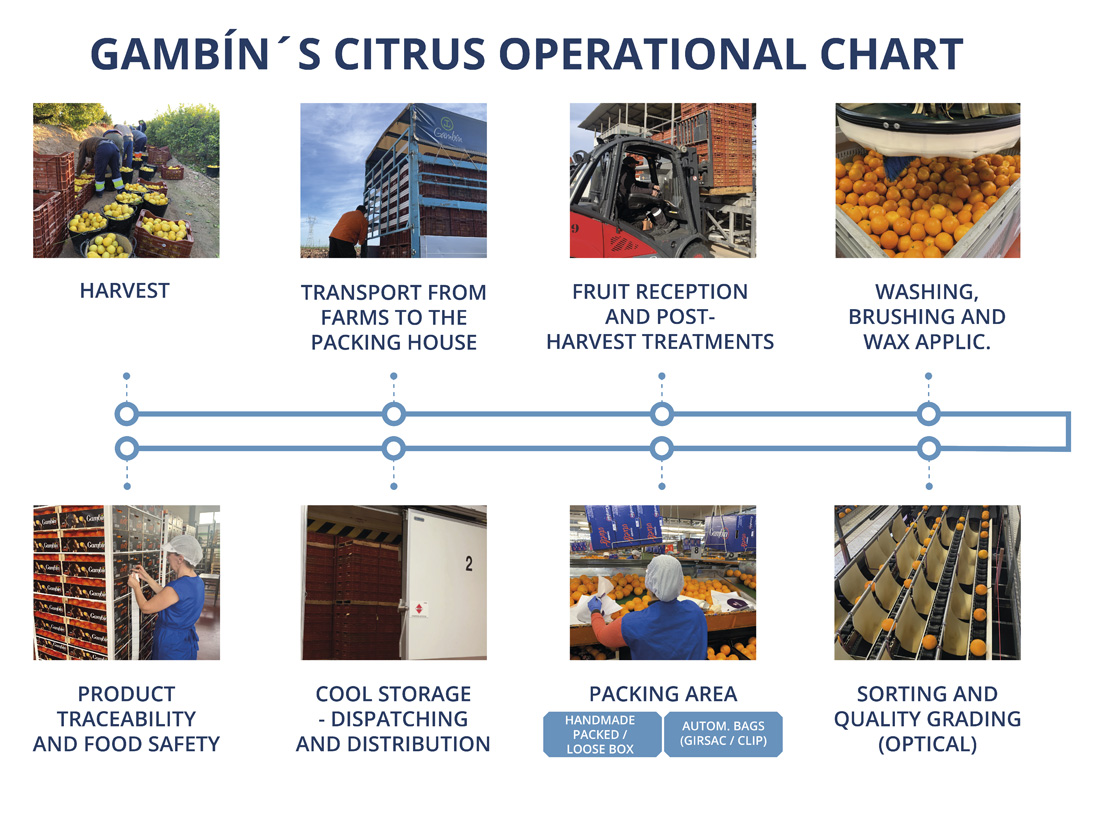 Packaging Centre
Located in the town of Cox (Alicante), at GAMBÍN we count on facilities in perfect condition for the operational control of our production, which allows us to offer a high standard of service and all the food safety and quality guarantees required by our customers.
Quality certifications