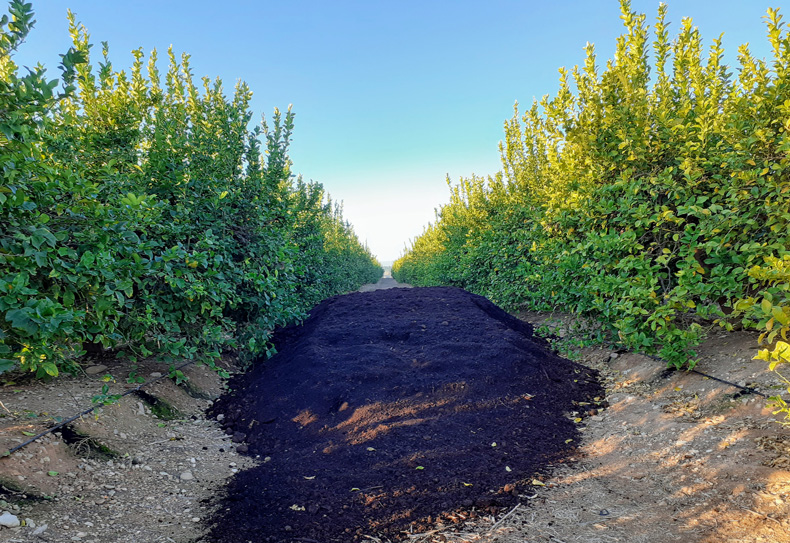 Manure, the best fertiliser for our fields
Organic fertilizer of animal origin, better known as "manure", is noted for its high nitrogen and organic matter content, helping to restore nutrient levels in agricultural soils.
A practice that is not exempt from small details and difficulties in order to be efficient. In order to obtain a quality material, it is necessary to subject the organic matter to a fermentation and transformation process. This results in a final material with countless advantages over the starting one, becoming a matter that is abundant in beneficial microbial flora.
At GAMBÍN, our main goal is to develop environmentally friendly agriculture without affecting agricultural yields. As with many other practices in the management of resources and raw materials on our farms, this is a practice with which we reach this goal.
The aim of manuring is to improve the quality of our agricultural soils and the yield of the "soil-plant-micro-organism ecosystem" crops at no additional environmental or economic cost.
The results can be perceived in all our citrus fruits, which are highly appreciated for their color, smell and flavor in national and international markets, where GAMBÍN stands out for its quality and reliability.