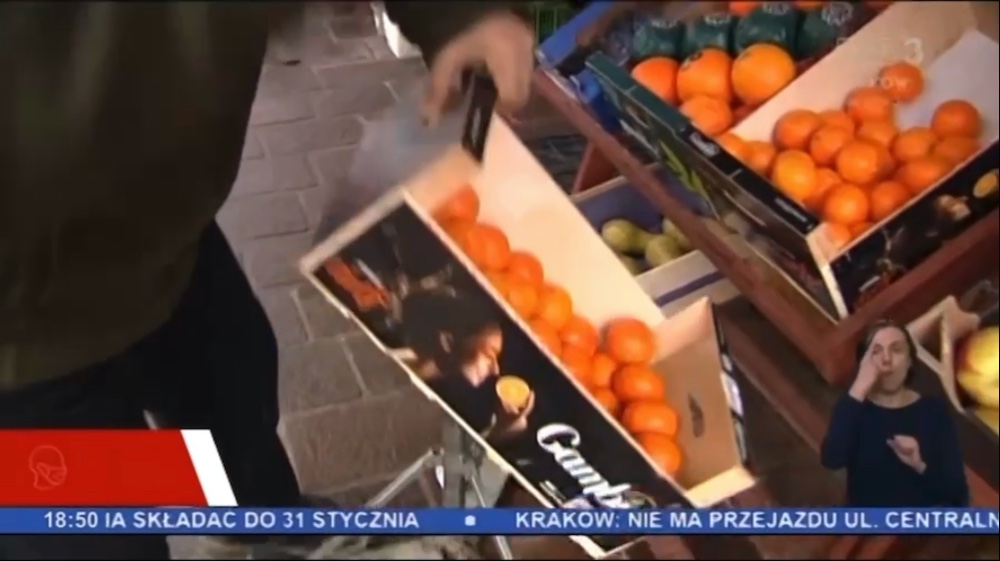 GAMBÍN tangerines, starring on Polish television
Success in a market does not come by chance. Although there is no magic formula, the truth is that years of effort, knowledge, commitment, study and experience must inevitably be spent in our efforts to provide consumers with what they demand, both in terms of product and service. This is not always achieved, but when it does, the feeling of fulfilment for the team whose dedication and hard work make it possible is at its peak.
Poland is one of those markets that fully appreciates the quality of Spanish citrus fruits and, more specifically, the knowledge and continuity provided by GAMBÍN. For this reason, the different brands, qualities and formats of the company with its logistics base in Cox (Alicante) are widely present in markets, supermarket chains and wholesale warehouses for the HORECA sector.
That GAMBÍN is a benchmark brand in Poland is not a subjective statement. This is demonstrated by the fact that during the recent Christmas campaign, our brand appeared extensively in Polish television reports about the passion for citrus fruits, and more specifically, for tangerines, during the festive season.
Indeed, tangerines have traditionally been elevated to the status of presents in central and northern European countries because of their colour, aroma and sweetness, while also possessing an exotic halo due to their southern origin. When the cold weather and the snow cover those latitudes, our Mediterranean regions are in the middle of the harvesting season of the appreciated citrus fruits, which decorate the tables or fill the stockings that the children put by the fireplace to receive their gifts. During these times, oranges, lemons and tangerines are, more than ever, a synonym of happiness. And GAMBÍN is proud as a company to contribute to it, while at the same time being highlighted as a brand.
Watch the video at the following link: