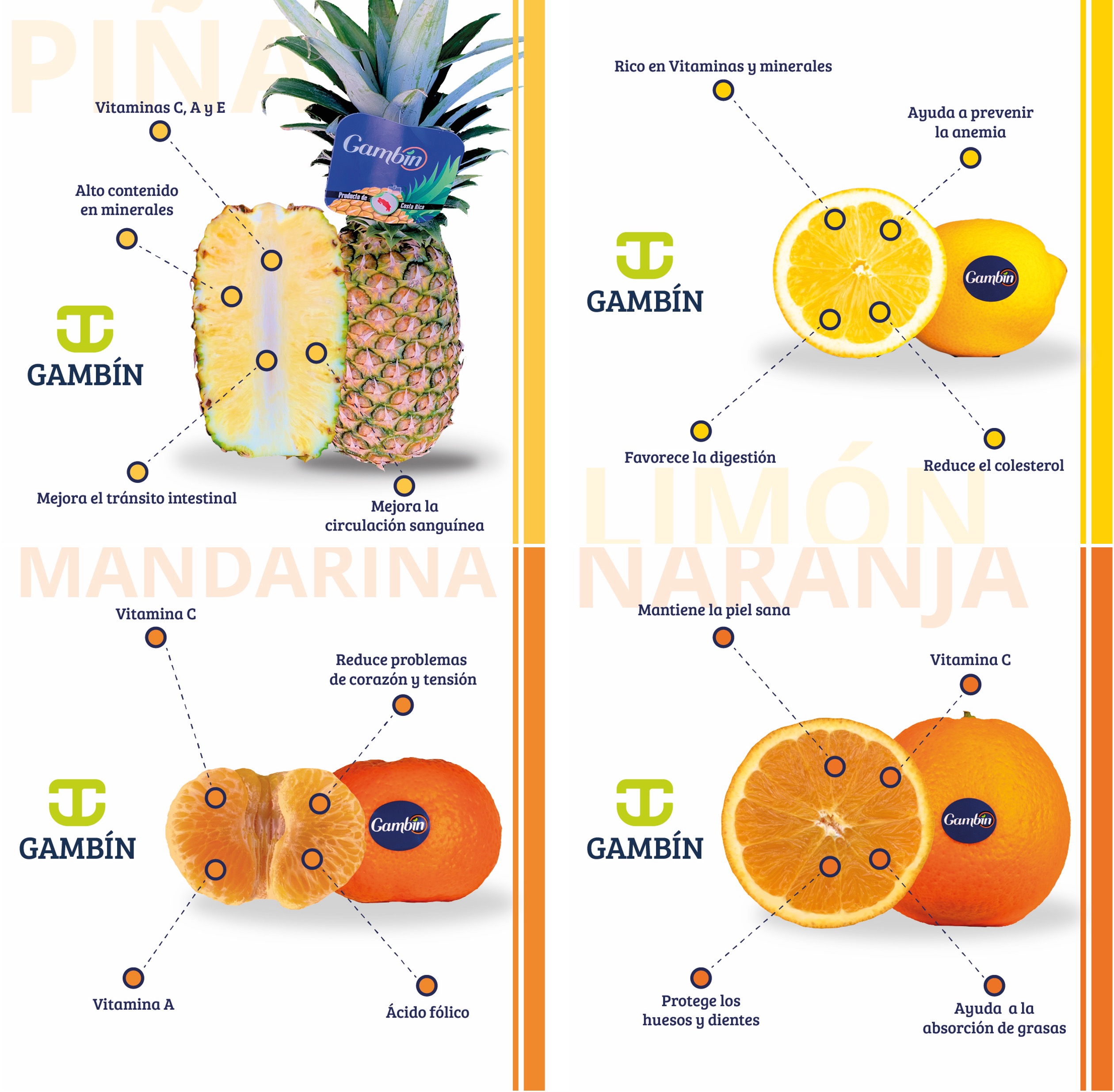 Citrus fruits and their properties: the best ally for your health
Fruit consumption provides our organism with an essential supply of nutrients at any time of the year. The arrival of the autumn-winter season and the colder weather makes it even more necessary to have an extra supply of energy and vitamins to help prevent illnesses, as well as to regulate the functioning of our bodies and minds.
It is at this time of the year that citrus fruits become an excellent ally, as they are in the middle of the harvest. Just a few hours pass before they are moved from the tree to the markets, offering consumers a wide range of possibilities to enjoy them in different ways and combinations. These are some of the benefits of consuming citrus fruits.
Tangerine:
Provides an important amount of Vitamin C.
Reduces heart and blood pressure problems.
Provides interesting amounts of Vitamin A.
Strengthens skin, hair and nails thanks to folic acid.
Lemon:
It is packed with vitamins and minerals.
Helps prevent anaemia.
Improves digestion.
Reduces cholesterol.
Orange:
Keeps the skin healthy.
Provides a large amount of Vitamin C.
Protects bones and teeth.
Contributes to the absorption of fats.
In addition, at GAMBÍN we also produce a line of tasty pineapple from Costa Rica. These are its properties:
Pineapple:
Vitamins C, A and E.
High mineral content.
Improves bowel transit.
Improves blood circulation