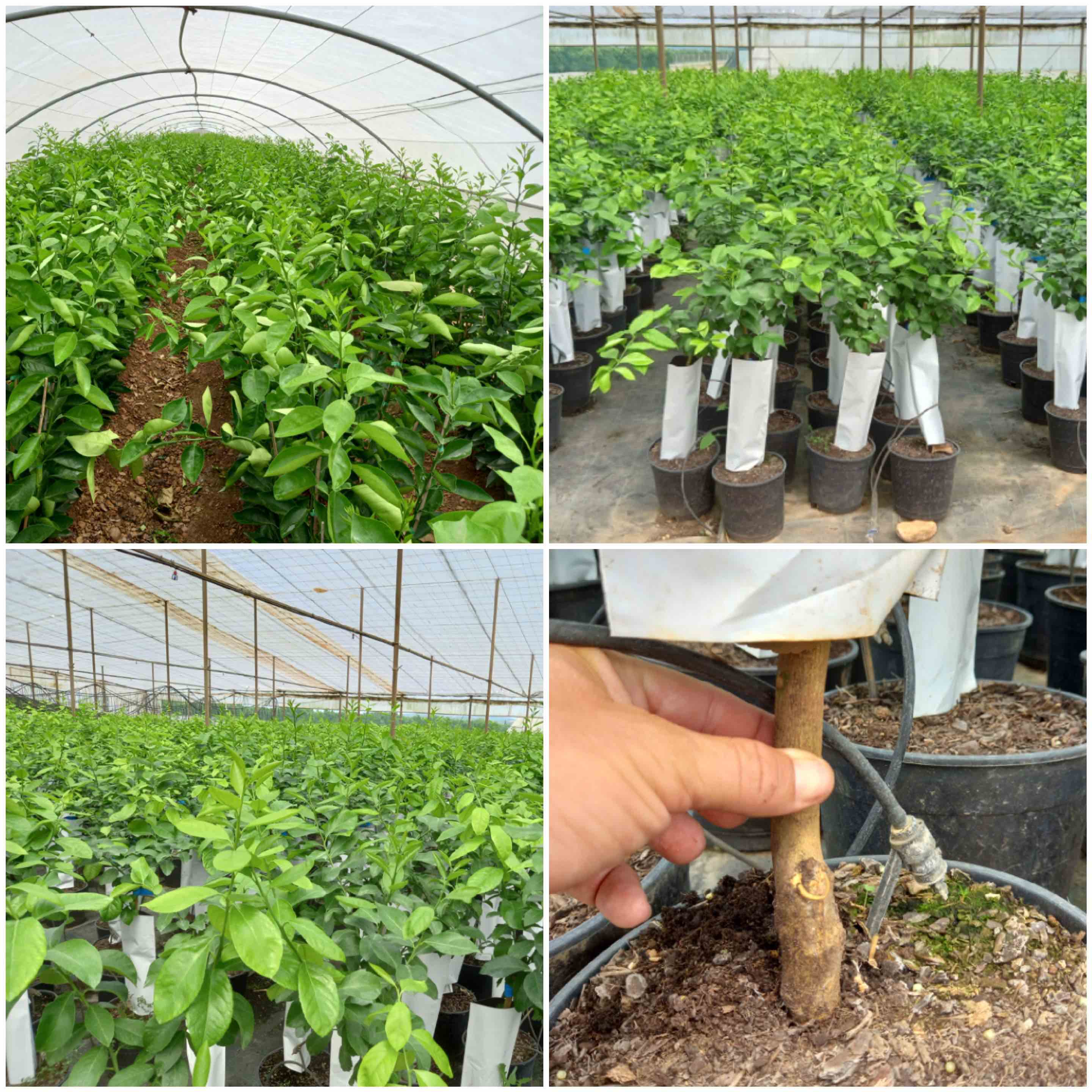 Genetic and sanitary quality in sustainable citrus fruit cultivation by GAMBÍN
The availability of citrus fruit propagation material, among which we can find the saplings "rootstocks and grafts", is one of the essential needs for the development of a citrus fruit growing system that is both sustainable and profitable, such as the one we develop at GAMBÍN with and for our customers and suppliers.
Moreover, these must be of the highest genetic and sanitary quality. This is the only way to guarantee the best quality in our lemons, oranges and tangerines, which are recognised in national and international markets not only for their qualities, but also for their continuity.
For this reason, when it comes to selecting plant material for new plantations and crop reconversion, GAMBÍN carries out comprehensive nursery management. In this aspect, identification, selection, analysis, organisation and planning are fundamental for the good execution and development of the plantations and for the future economic yields of the agricultural holdings.
This work is carried out by our Field and Agricultural Holdings Department, where farm management and supervision combines the most cutting-edge technical knowledge with the experience of a team that accumulates decades of learning. Something that our customers appreciate when the citrus fruits reach their final destination.