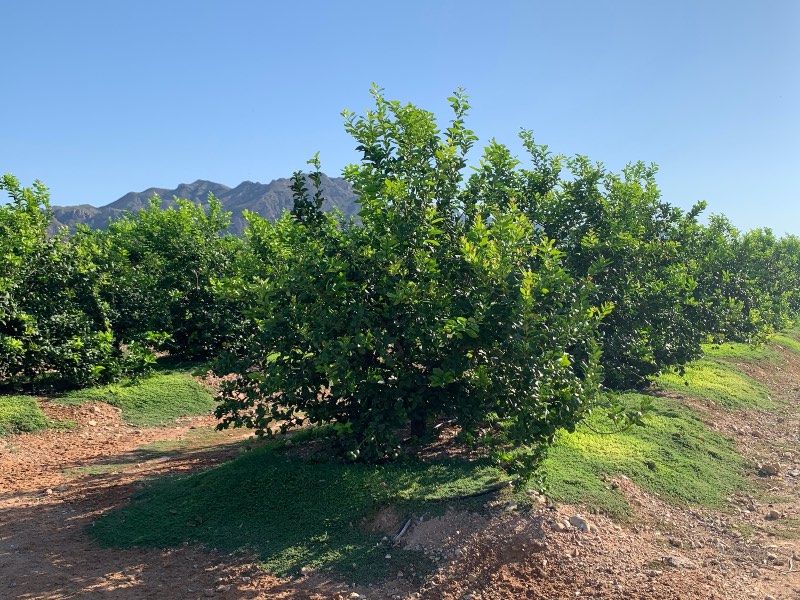 Biological control and release of natural enemies, key to pest control
Biological pest control in agriculture is a fundamental activity to ensure optimal crop yields and, consequently, the fruits obtained from them. Citrus farming is no exception, so it is extremely important to pay the utmost attention to all the different factors that have an impact on the health of the crop.
Grupo GAMBÍN carries out an integrated management strategy for pest control in its citrus crops on all its farms. This is mainly achieved through the use of biological control, based on the release of natural enemies and protocols that favour the conservation of the autochthonous auxiliary fauna present in the agro system.
Reduction in chemical control
True to its values of respect for the environment and sustainability, the management and field control of Grupo GAMBÍN is committed to reducing chemical crop management to a minimum. This not only complies with the current regulations on active substances authorised in citriculture, but also avoids the counterproductive effect that their use generates, such as the creation of imbalances due to the reduction of natural enemies and an increase in pest levels.
It was back in March that Grupo GAMBÍN began its programme for the practical application of biological control on its farms, based primarily on anticipatory and continuous practices, while at the same time focusing on prevention in order to avoid reaching the economic thresholds of damage.
NATURAL ENEMIES FOR PEST CONTROL
- Parasitoid APHYTIS MELINUSà For the control of the California red louse (Aonidiella aurantii) and the white louse (Aspidiotus nerii)
- Parasitoid ANAGYRUS PSEUDOCOCCI and predator CRYPTOLAEMUS MONTROUZIERIà For the control of Cotonet (Planococcus citri)
- Predatory mites NEOSEIULUS CALIFORNICUSà For the control of spider mites (Tetranychus urticae)
The experienced and specialised professionals who make up our Fields and Farms team carry out continuous monitoring to ensure the success of these strategies with a single objective: to obtain the best yield from the fruit so that it translates into the best quality citrus fruit.