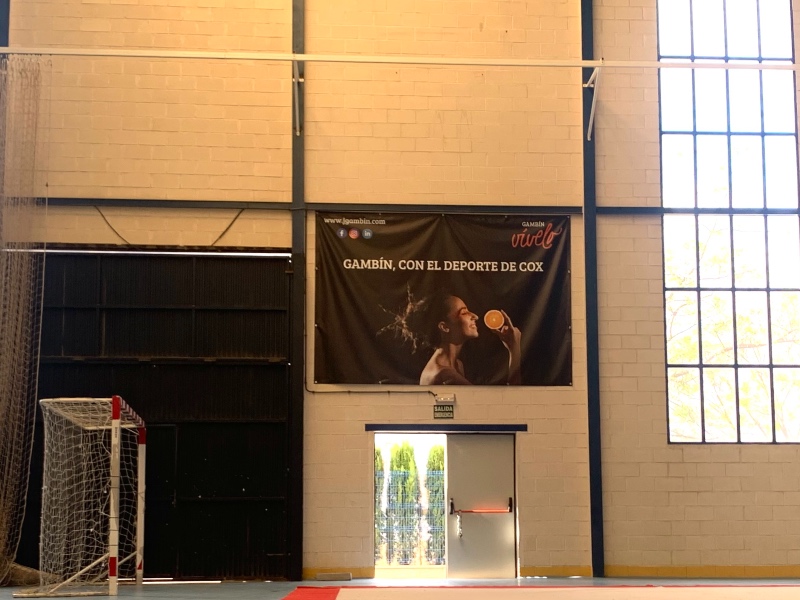 Support for sport in Cox with a new banner in the Municipal Sports Pavilion
The desire to excel, constant improvement, the promotion of healthy habits, self-discipline and team spirit are some of the values that inspire GAMBÍN as a company. Practising physical activity allows us to put into practice and develop each of these values, which is why the company is constantly and firmly committed to promoting the practice of sport. Both within and outside the company.
GAMBÍN, citrus growers and exporters from Spain, regularly participates in sporting events and competitions, represented by employees, collaborators, clients and friends, such as its team of runners. Something that the pandemic and the resulting restrictions have altered but not managed to stop completely. Through WhatsApp groups and mobile apps, the members of the team have continued training and competing with each other during a period when in-person races have not been possible.
Moreover, our links with the sports schools and clubs in the Cox and Vega Baja area have recently been strengthened with the renewal of GAMBÍN's presence in the Municipal Sports Pavilion of Cox. The company has not only renewed its commitment, but has also made a new banner with its corporate image and with the slogan "GAMBÍN, with the sport of Cox". The banner not only aims to show our commitment, but it also seeks to encourage the practice of physical activity and to cheer on the teams that compete on the multi-purpose court.