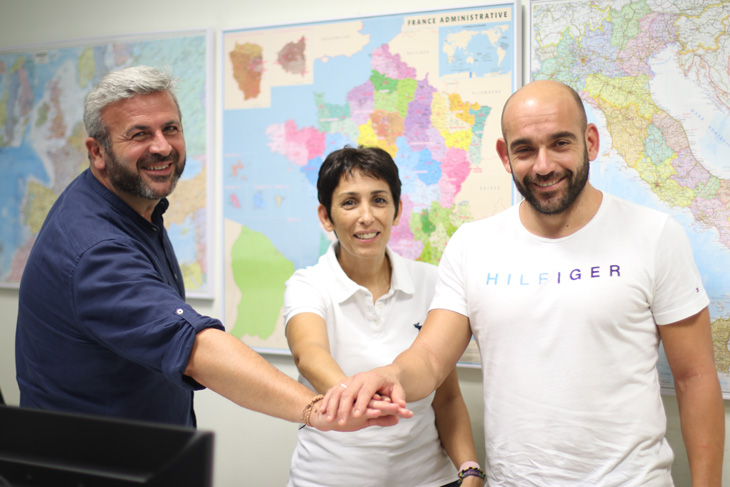 THE COMMERCIAL ENGINE BEHIND GAMBIN
They are the engine that responds with power and solvency to the current client portfolio of the GAMBÍN market. Fran, Joaquín and Marlen, in Alicante; Cristian, Juan and Alexis, at the Canary Islands; and Satur, in Almeria, each one of them, stand for a perfectly assembled commercial team.
All of them are characterized by their passion for this profession, their extensive experience in the business and their strong customer service orientation.
They are the spearhead to achieve year after year the commercial objective of GAMBÍN. This 2019-2020 campaign, once more, the team is totally focused on purveying customers with an excellent product, both in terms of quality and service. They are totally fixated on obtaining "zero nonconformities".
It's their high level of commercial involvement, total attention to detail and their continuous monitoring of daily operations that manages to retain customers for a long time. Something that can only be achieved when the needs of the client are perfectly known.