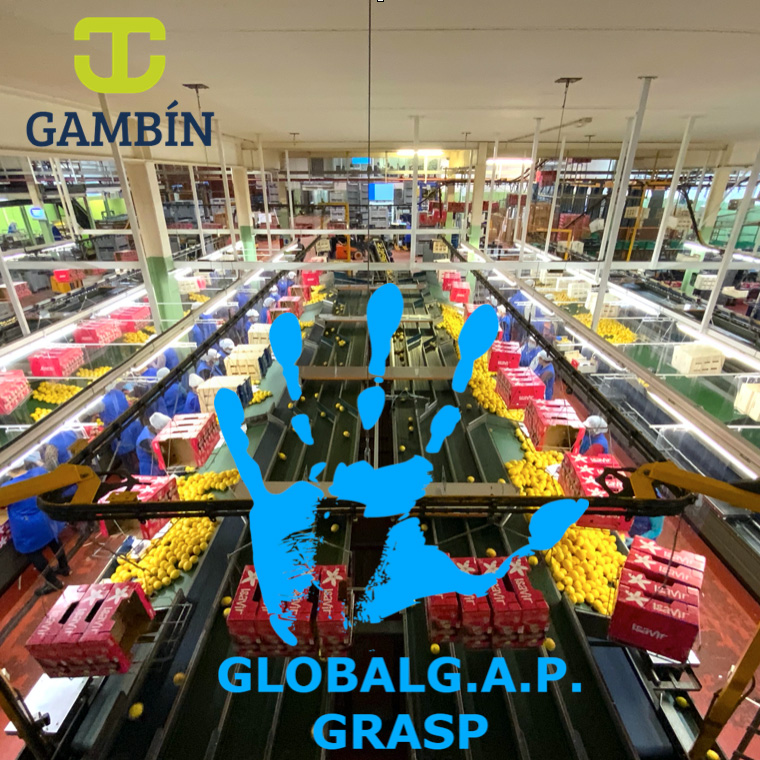 Global G.A.P GRASP: commitment to people
A new certification accredits GAMBÍN's commitment to its community and people. It is the Global G.A.P GRASP, which certifies the company's compliance with good social practices in both the operation and the supply chain.
This is an additional guarantee for customers that GAMBÍN not only protects the product, but also looks after one of its most important resources: its people.
As stated by Global G.A.P, the acronym GRASP stands for Risk Assessment on Social Practice. This is a voluntary initiative for companies to evaluate social practices in the workplace, addressing specific issues such as the health, safety and welfare of workers.
This certificate is added to other quality accreditations that GAMBÍN already holds in compliance with its philosophy of offering the greatest transparency, traceability and confidence to its customers, workers and companies with which it interacts. Among these are GLOBAL G.A.P and BRCS Food Safety.