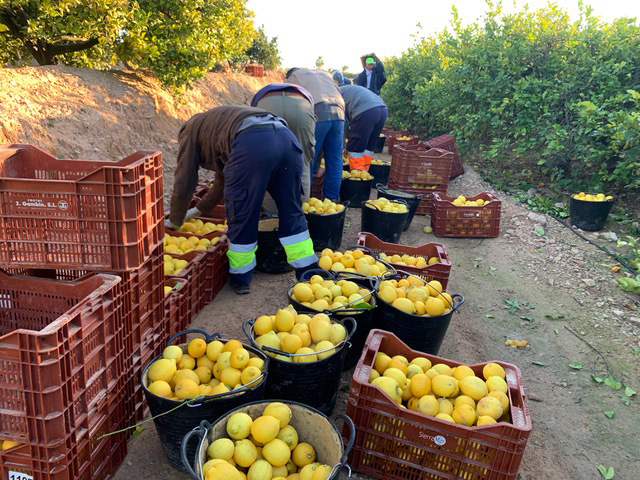 GAMBÍN is committed to adapting to the "new normality" and to consistency for the 2020 / 2021 season
An increase of almost 12% compared to last year, reaching 6.93 million tonnes in total citrus production in Spain. This is the estimate of the Ministry of Agriculture, Fisheries and Food for 2020/2021, which also predicts a decrease of 1% for oranges and 3% for grapefruit, but increases of 12% for small citrus fruits and 8% for lemons.
In this scenario, at GAMBÍN we have begun a campaign not exempt of particularities that, without a doubt, are going to significantly condition the great challenges of this season. The evolution of the health and economic uncertainty derived from the Covid-19 pandemic will undoubtedly influence commercial demand, largely due to the logistical restrictions applied to the movement of people and the transport of goods which have been constant since last March.
For this reason, from the very beginning of this new season, our company has been focused on guaranteeing the fulfilment of the following key corporate principles, with the aim of offering the best product and service to our clients in spite of the difficulties and barriers that, motivated by external factors and beyond our control, we may encounter together. Among them we can highlight:
Keeping our workers and collaborators' health and safety by intensifying the health protocols implemented in the company.
To continue with our commitment to excellence, specifically with the implementation of innovative processes from the origin to the final delivery of the product.
Proximity to our customers and collaborators by making our investment in marketing and communication more efficient.
To enhance the standards of our GAMBÍN brands, which are the result of field selection work, the selection of optimum varieties for our customers, of quality products, traditional production and a vocation for guidance and service.
Passion for the fields, continuing our process of adapting the production of our farms to "zero waste", respect and care for the land through proper management of water resources and continuity of cultural practices, key to the quality of GAMBÍN citrus
Firm commitment to food safety and traceability, through the coordinated work of all the departments of the company GAMBÍN.
We will continue striving towards creating the working conditions with which to develop the talent and professional growth of our employees as the true value proposition of the company's labour organisation.
To advance firmly in the process initiated years ago regarding digital transformation as a necessary tool for achieving results.
With all this, not only do we adapt to the "new normality", but we continue resolutely to comply with the strategic axes that allow GAMBÍN to offer the excellence of service and product to our customers within a context of constant improvement and adaptation.