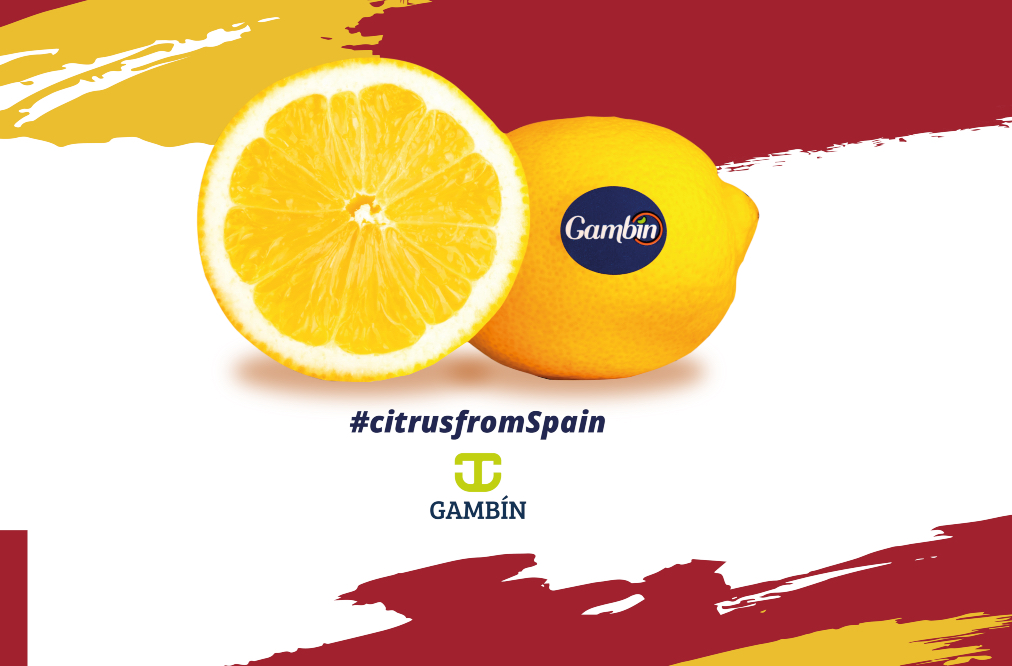 Spanish lemons GAMBÍN are back on the market
All the freshness, colour, smell and flavour of lemons from the Vega Baja in Alicante and its neighbouring farms are once again flooding the markets all over Europe. The beginning of October brings with it the long-awaited return of a citrus fruit that is appreciated all over the world: the Primofiori or lemon Fino.
From this very moment, consumers can already find it in their shops, greengrocers, food markets, grocery stores, supermarkets and many other food establishments with which GAMBÍN works, as well as in HORECA, one of the fundamental channels due to the trust that chefs, hoteliers and catering professionals place in the group's citrus fruits.
As usual, GAMBÍN lemons will be available in a wide range of packaging formats, boxing, categories and sizes. From cardboard and wooden boxes, to bags for domestic consumption, pallets or in bulk if necessary. GAMBÍN (Extra quality), BIN (1st) and ISAVIR (2nd) are the brand names by which the different qualities can be identified.
GAMBÍN lemons are well established in both national and international markets, with a strong presence in Poland, France, Italy, Ukraine, Czech Republic, Germany and areas such as the Balkans, Baltic and Nordic countries. As well as in areas such as the Middle East and Canada.
Whether for baking, cooking, juicing, cocktail decoration, garnishing sauces, flavour enhancement and seasoning of dishes, GAMBÍN's Primofiori or Spanish lemon Fino is a safe bet.