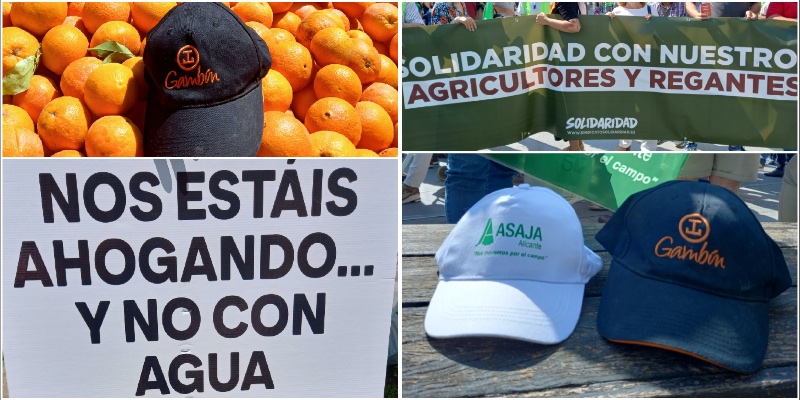 GRUPO GAMBÍN, advocating for the Tagus-Segura water transfer
Representatives of GRUPO GAMBÍN, especially from its farms and fields division, joined more than 4,000 people, mainly from Alicante, Murcia and Almería, at the demonstration to demand quality water, fair prices and a future for the Spanish eastern regions' farmlands.
The demonstration took place in front of the Subdelegation of the Government of Alicante in protest against the cutback of the Tagus-Segura water transfer. GAMBíN joined farmers and representatives of the organising entities: ASAJA Alicante, SCRATS, Riegos de Levante Margen Derecha/Izquierda and Junta central de Usuarios del Vinalopó. The reason: to demand solutions for all affected irrigators and producers.
According to all the data and studies, the reduction of the Tagus-Segura water transfer will have serious socio-economic and environmental consequences for the Spanish eastern regions.
For this reason, at GAMBÍN we will continue to attend new mobilisations and actions to ensure that the 'Levante' keeps receiving the water it needs. This will allow the region to continue contributing with more than 3 billion to the national GDP every year and to feed tens of thousands of families.