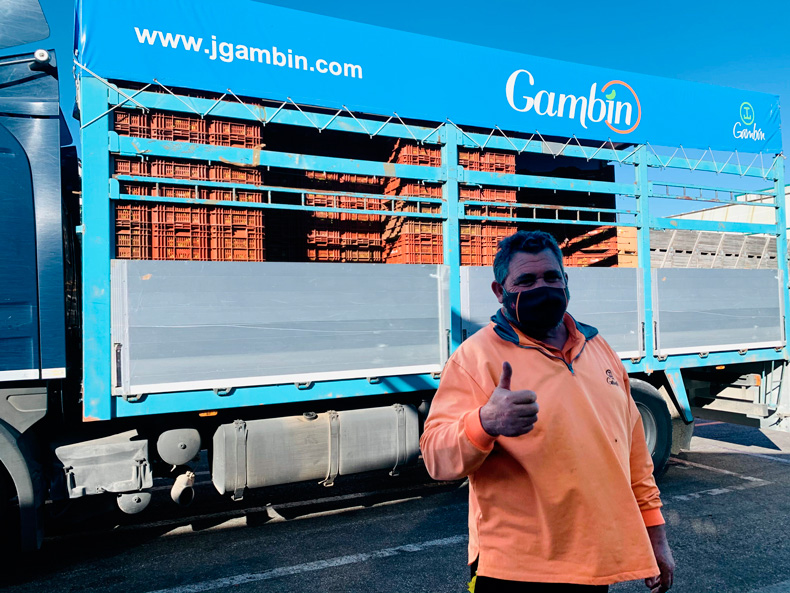 We strengthen anti Covid-19 measures on the occasion of the third wave
Since the beginning of the Covid-19 pandemic in Europe and, more specifically, in Spain 11 months ago, at GAMBÍN we have acted swiftly, responsibly and efficiently in order to reduce the risks to our employees, customers and partners to a minimum, while at the same time ensuring the supply of our products to the markets.
At the beginning of 2021, after the infection curve spiked in many geographical areas due to the Christmas holidays and the emergence of new strains of the virus, we further increased the number of measures that have been continuously and strictly in place since last March. These measures have been implemented both in our facilities and in the different operations carried out for the exercise of our professional activity.

These include the following:
Continuous provision to staff of new, disposable face masks every 4 hours (surgical) and daily (FFP2).
Elimination of concurrency in common use areas (weighing, bags, dispatching, etc).
Remote order transmission in the workplace (telephone, e-mail, etc.) to avoid direct contact.
Continuous disinfection of common use areas: trolleys, keyboards, tables, etc. In addition, the incoming employee applies hydroalcoholic gel to the area for greater safety.
Weekly information briefings for all staff.
We forbid access to the facilities to external personnel unless expressly authorized, and we ask them to avoid contact with the production team members.
Reinforced cleaning and disinfection of common elements and areas: door knobs, railings, biometric readers, etc.
Daily disinfection of the air through the use of a nebulizer.
Promotion of teleworking where possible.
And most importantly, we raise awareness and communicate in order to highlight the importance of individual responsibility and conscience not only in the workplace, but also in the private sphere of each and every member of the great GAMBÍN team.
Thanks to all of you who in one way or another are collaborating!