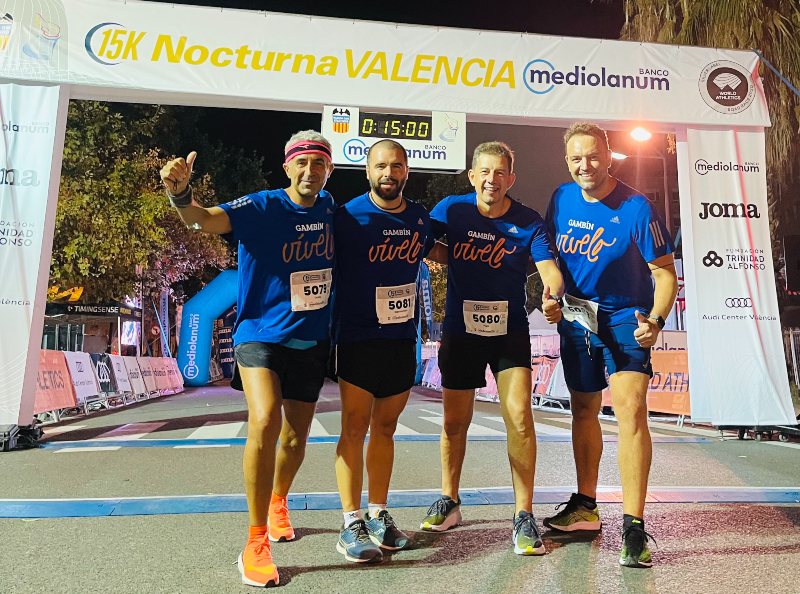 Valencia's 15K, the starting signal for our 'GAMBÍN Runners'
Covid-19 and the restrictions resulting from the pandemic brought about a drastic change in the habits and lifestyles of all humanity. Many were the sacrifices and loss of routines that everyone, in one way or another, suffered. Among them, one of the most painful was that of crowds and outdoor sports practice. This immediately led to the cancellation of all mass events, including the popular races in which the 'Gambín Runners' team normally participates.
Made up of staff, suppliers, collaborators and friends of the GAMBÍN Group, the restrictions were no obstacle for the members of a group whose philosophy is to enjoy healthy lifestyle habits regardless of the particular physical condition of its members. Thus, during the toughest moments of the confinement, online races were held, in which each runner recorded the distance and times according to the challenges set for their level.
However, the 18th of September represented a liberation: the celebration of Valencia's 15K Nocturna. An exciting race full of meaning in which the streets of the city were once again filled with thousands of people who, whether running or cheering, breathed a sigh of relief at the return to normality (always with the appropriate restrictions).
A celebration of sport in which the members of 'Gambín Runners' completed the 15 kilometres and showed that they are in good shape for the next races on the calendar.