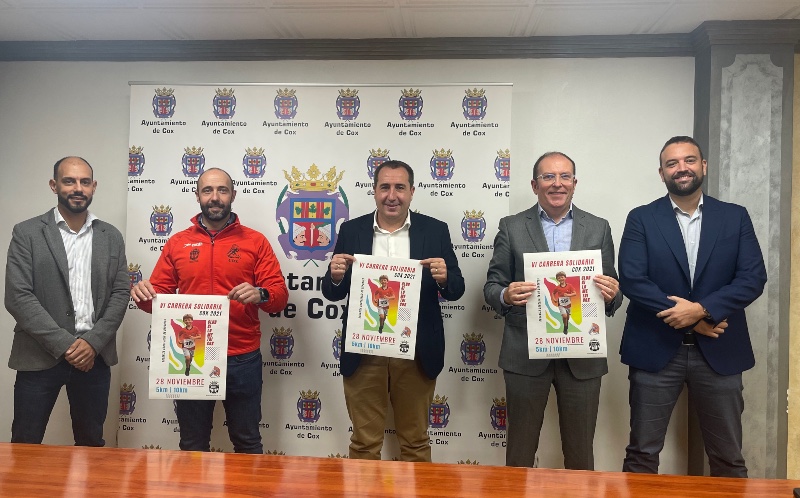 GAMBÍN, with the municipality of Cox and those affected by the volcano on La Palma
The promotion of healthy habits as a citrus fruit producing and distributing company is something that GRUPO GAMBÍN has carried out on an ongoing basis. We promote actions such as the runners' club, in which many of the 200 employees from Cox and the Vega Baja, who are part of the permanent staff for a large part of the year, take part.
Furthermore, GAMBÍN has always stood out for its social responsibility and contribution to its immediate environment, especially in the municipality where its central facilities are located.
For this reason, the citrus fruit producing, packing and distributing company is once again one of the main sponsors of the Cox Solidarity Run, which will be held next Sunday, 28th November 2021, at 10:00 am, with the start and finish line at the Plaza Avenida del Carmen (Plaza de la Glorieta) in Cox.
'Gambín Vívelo' will be the slogan that all participants will wear on the back of their T-shirts, included in the runner's kit prepared for the event.
In addition, the company's link with the solidarity run has an added value this year given that the beneficiaries of the funds obtained through the 'Dorsal Cero' initiative will be the people affected by the volcano on La Palma; an area to which the group is very close due to its strong presence on the islands through GAMBÍN CANARIAS.
The launch of the run took place at the Culture House in Cox with the participation of Antonio José Bernabeu Santo, Mayor of Cox; Diego de los Reyes Cuadrado and Carlos Gómez, both of them managers of the Kilometricox Athletics Club; Javier Ortuño, director of Caja Rural; and Iván Muñoz, director of Marketing and Communication of Grupo Gambín.