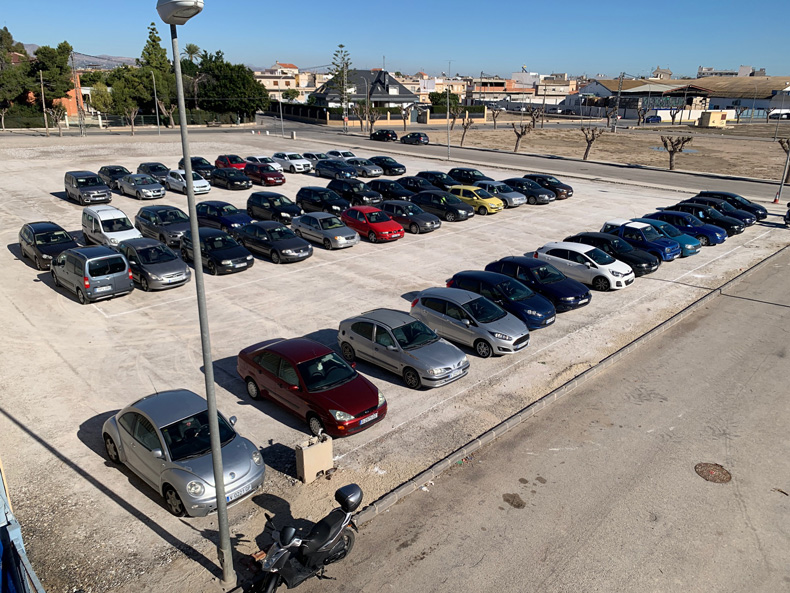 The new 150-space car park at GAMBÍN facilitates mobility for employees and residents of Cox
A new car park in the grounds adjacent to GAMBÍN's central facilities in Cox provides parking for 150 vehicles. 3,000 m2 of land conditioned and signposted in accordance with safety and traffic regulations so that employees, suppliers, customers and collaborators can park comfortably and easily, with direct access to offices and warehouses.
The car park became operational at the beginning of December, after clearing, compacting and parcelling up the site, which was abandoned until now.
In this way, GAMBÍN not only complies with its premise of providing its employees with the best conditions to carry out their work activity, eliminating all sources of stress that may interfere with proper professional performance. Moreover, it consolidates our position in terms of corporate social responsibility, in this case locally. The new car park represents a positive revolution for the area in which it is located, clearing the traffic and facilitating the flow of transit due to the absence of vehicles on the surrounding streets.
This is especially important because the sports centre, the cemetery and a school are all in the immediate vicinity. Users of all these facilities can now access them more directly, quickly and conveniently, as they find more available parking space, previously saturated with the activity of GAMBÍN.
The initiative also has positive consequences for the company's customers and suppliers, mainly trucks and heavy vehicles, which can now make turns and manoeuvres with greater precision and safety.
The municipality has welcomed this decision in a very positive spirit, which has been possible thanks to the attention of a historical demand of the neighbours by the GAMBÍN property, channelled by the Cox Town Hall and its mayor, Antonio Bernabéu.