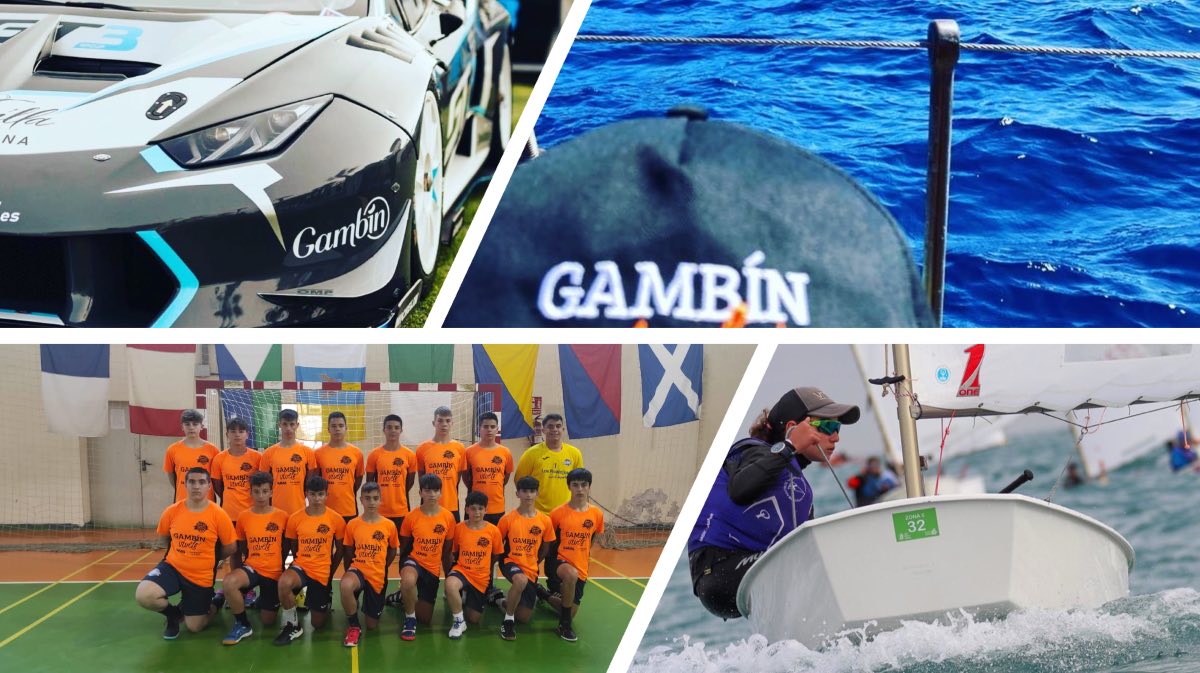 Handball, sailing and motor racing: GAMBÍN, passion for sport!
The promotion of healthy habits, teamwork and involvement with our territory and community are values that are inseparable from the DNA of Grupo GAMBÍN. These values are often reflected in the practice of sporting activity and competition, to which the company is committed.
GAMBÍN Canarias, with facilities in Tenerife and Las Palmas, is a supplier of fruit for shops, supermarkets and businesses in the Horeca Channel throughout the islands. The team at GAMBÍN Canarias is involved in many local groups and associations, and is an example of the interaction and positivity needed to bring business and commercial relations to a successful outcome. This is something that the company's management encourages through its own involvement, in order to strengthen these ties even further.
Thus, GAMBÍN sponsors the Balonmano Realejos Club, which recently took part in the Canary Islands Championship, held in Lanzarote. In this competition, the members of the team wore the company's logo on their team shirts, as a result of the collaboration agreement between the company and the club.
GAMBÍN also incorporates its logo as a sponsor on the PORSCHE of the GT3 Group team. A true technological marvel with carbon bodywork and a 770hp twin-turbo engine. The car was presented with the whole team present at Amarilla Golf in Tenerife, where GAMBÍN had its own stand and offered a courtesy gift pack to all the attendees.
The Group also had a very active presence at the Real Club Náutico de Tenerife, where the Optimist Spanish Cup of the Royal Spanish Sailing Federation was held in May, a competition sponsored by Grupo GAMBÍN. With our own stand, we contributed to the event's entertainment, at the same time as we treated the participants to refreshing and tasty fruit.
In short, a very active few weeks in which Grupo GAMBÍN made clear its commitment to both local territory and sport on a global scale.