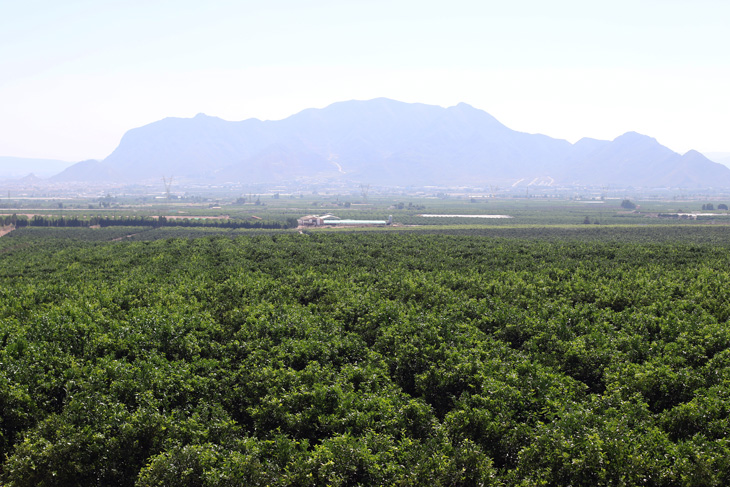 Lo Belmonte II farm: the richness of a privileged soil
The quality of GAMBÍN citrus is not by chance. Behind each colour, scent and taste of our unique oranges and lemons, there is our defining care for detail, processes, and people. The care that sets us apart and makes us who we are is also present in our farms. They are the result of their privileged location, combined with our expertise, which blends ancestral procedures with the most cutting-edge industrial techniques.
Among them, one can find Lo Belmonte II. Located between Cox and Orihuela, this is a 10 hectares plantation with a total of 5.450 trees.
Lo Belmonte II sits on a silty-loam textured soil, made up of 42% sand, 52% silt and 6% clay, combined with low organic matter content, below 2%.
This is a saline soil with conductivity in the "soil-water" extract of 2.94mmho/c. Its concentration of salts shows normal levels in sodium and chlorides, but very high levels in sulphates. The pH of the soil reaches a high level of "8.10".
Lo Belmonte II presents low nitrogen levels, high levels in assimilable phosphorus and normal potassium levels, which makes it a very fertile farm.
All of this, combined with the weather conditions in the south of the Alicante region and our team's human factor, makes GAMBÍN lemons in demand, both in national and international markets.