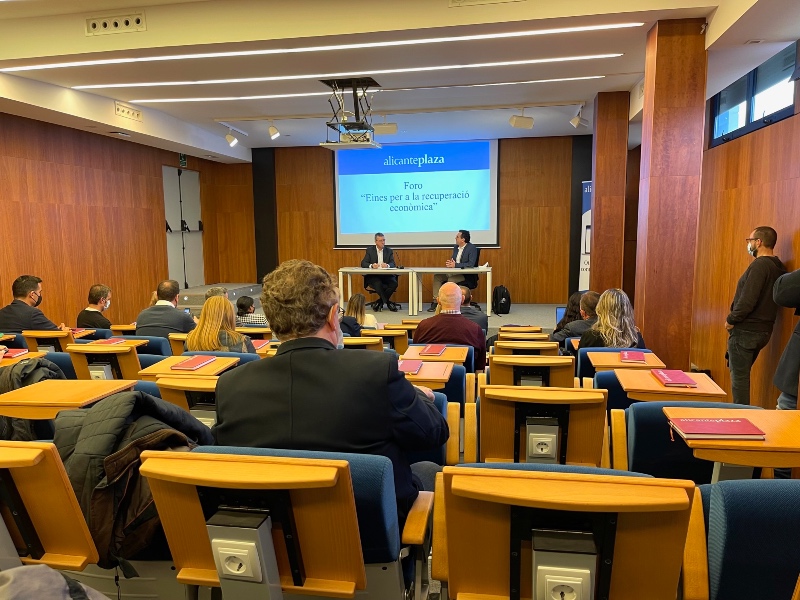 The global economic challenges, under discussion at the Alicante Plaza Forum
The global economy is going through a period of upheaval to which no one is oblivious and which will undoubtedly force us to analyse its consequences in detail in order to adapt to the new scenarios that are emerging.
More than two years after the outbreak of the Covid-19 pandemic, the conflict between Ukraine and Russia has accelerated even further some of the economic developments that had already been taking shape since 2019.
The energy transition, digitalisation, changes in the geostrategic export chessboard and the transport crisis are challenges that companies in the Valencian Community must face with even more determination, especially due to its productive, industrial and commercial vocation, both nationally and internationally.
These were some of the key issues discussed at the Tools for Economic Recovery Forum, organised by the Alicante Plaza newspaper on 21st March, which featured a conference given by Rafael Climent González, Regional Secretary for Sustainable Economy, Productive Sectors, Commerce and Employment, together with the attendance of executives from leading companies in the province of Alicante, including the GAMBÍN Group, and business associations.
According to the Head of the Economy Department of the Valencian Regional Government, the support of the regional administration is focused on four main areas: industry support, internationalisation of companies (exports), talent development and energy transformation.
These are areas in which many companies in the Valencian Community, such as the GAMBÍN Group, are already working intensively, but in which there are still many paths to be explored, for which close collaboration between the private sector and the Administration is essential.